Chuck Tyson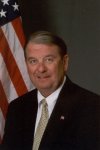 Born and raised in New Bern, I am passionate about my community and can confidently say that I know the local real estate market better than any other.
Since opening Tyson & Hooks Realty in 1972 and have enjoyed every minute of serving the Real Estate needs of this amazing for over 40 years. I specialize in building relationships while building values in Commercial, Residential, Land and Luxury Properties.
I have remained actively involved in the beginning my local community and I strongly believe that giving back to the various community efforts is of highest importance. Currently I am a Board Member of the Craven Community College Foundation, NC Banking Commission and current Mayor of Trent Woods. In my past I have served as a Craven County Commissioner for over 8 years and past member of the Craven County Economic Development Commission. On my days off I enjoy net fishing, golfing, reading historical books, working in the yard and more.
Tyson & Hooks Realty was founded on the principle of specializing in building relationships through building community. At Tyson & Hooks Realty we believe in offering a family affair, as my son, Trey Tyson and daughter, Leanna Tyson have now followed in my footsteps with their passion for community serving. When you work with our family focused team you feel. In our office we like to say when you use one of us for your Real Estate needs you get the whole family, the Tyson Family Team.
Contact Info:
chucktyson@tysonandhooksrealty.com
Cell: 252-670-5230
Trey Tyson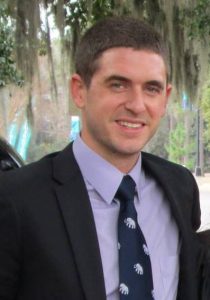 Having been born and raised in New Bern, I know the area like the back of my hand. I specialize in Residential, Commercial, Land and First Time Home Buyers.
Upon graduating from New Bern High School, I decided to advance my love of boats, water and wood working and traveled down to Wilmington to obtain my Wooden Boat Diploma, Certificate for Celestial Navigation, Fiberglass Boat and Manufacture Diploma and my USCG 6-pack Captains license from Cape Fear Community College. Once finished, I immediately began working as a finished carpenter at Jarrett Bay Boat Works. In 2014, I made the decision to return to my family roots in the New Bern Real Estate market. I received my Real Estate license and spent the next few years learning all I can from Chuck Tyson, my father and proud owner of Tyson & Hooks Realty.
Today I enjoy working alongside Chuck and my sister, Leanna as well as the support team within our quaint, yet empowering office. The opportunity to work in this family environment allows me to truly focus on the needs of each of my clients. The hands on experience I offer my clients is priceless. I enjoy building the personal connection with each client and make it a true "family affair."
On my days off from work, I enjoy duck hunting, golfing, boat building, boating and working in my yard. I also enjoy being actively involved in my local community and am currently a member of the Young Professionals Group, Council of the Arts, Member of the New Bern Golf & Country Club and a Chamber of Commerce member. I also serve on the Local Board of Realtors Professional Standards Committee.
My father, Chuck, founded Tyson & Hooks Realty on the principle of quality over quantity. We take our time to get to know our clients and put their needs first. I am reminded everyday of the value of service and continue to work towards providing the best experience in New Bern Real Estate.
Contact Info:
treytyson@tysonandhooksrealty.com
Cell: 252-670-5477
Harry Baldwin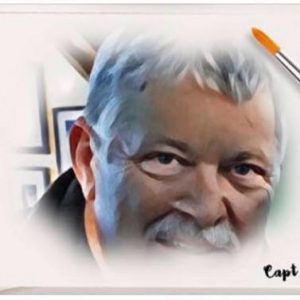 While I am originally from Liberty, NC I spent a multitude of summers boating, fishing and water skiing on the Neuse River while visiting my family. I attended East Carolina University as an undergraduate and obtained a Bachelor's Degree in Science. Upon graduating I returned to Liberty, NC and I thrived as executive in charge of sales in furniture manufacturing. After many successful years in the furniture business, I decided to retire in 2002 and became a full time resident of New Bern.
After relocating to New Bern, I obtained my NC Real Estate license in 2005 and decided to become an Agent for Tyson & Hooks Realty because of the family aspect and that this firm is fiercely committed to providing all clients with premier quality of service. Currently I specialize in Residential, Commercial, Land and Waterfront Sales.
During my numerous years in the Real Estate business I have been actively involved with the evolution of New Bern Real Estate. I have served on the Neuse River Region Association of Realtors (NRRAR) Board of Directors for two years, President of the NRRAR MLS Board of Directors for three years, Manager of the NC Regional MLS for three years and in 2016 was elected by my fellow Realtors as the Realtor of the Year. While I remain actively involved with the NRRAR I also enjoy being a member of the New Bern Chamber of Commerce, Neuse River Foundation and the Coastal Conversation Association (CCA).
At Tyson & Hooks Realty we provide support unlike any other firm in New Bern. We are with our clients every step throughout their house journey and dedicate ourselves to successfully protecting our clients. At Tyson & Hooks Realty we live by the saying "once you work with us you become family."
Contact Info:
captharrybaldwin@tysonandhooksrealty.com
Cell: 252-671-0417
Leanna Tyson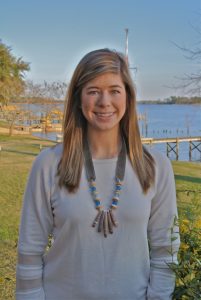 Being a New Bern native, the love of the New Bern area was instilled in me in at a young age. I love the history of New Bern and stay on top of everything that is occurring economically in the area. I specialize in Residential, Commercial and First Time Home Buyers.
I am a graduate of Arendell Parrott Academy (go Patriots) and went on to attend the University of North Carolina at Wilmington (go Seahawks). I graduated in 2014 with a degree in Marketing which I apply in every aspect of Real Estate. Upon graduation from UNCW, I decided to move back to New Bern and begin my career at my family's Real Estate firm, Tyson & Hooks Realty. Currently, I work alongside my father and my brother, Trey Tyson, and I can honestly say I wouldn't want to be working anywhere else. It is truly a "family affair" in our office, and we have more fun than anyone around. On my days off from work I enjoy playing tennis, painting, playing with my dog, water skiing and boating. I also enjoy being highly involved in my local community and am currently the President of the Young Professionals Group, member of the Swiss Bear Development Board, the DAR and the Chamber of Commerce.
Tyson & Hooks Realty was founded on the idea of quality over quantity and that is what we strive to perfect. At our office we like to concentrate on providing the highest quality of service for each individual so that they get their Real Estate needs met.
Contact Info:
leannatyson@tysonandhooksrealty.com
Cell: 252-670-7148
Lori Ann Prill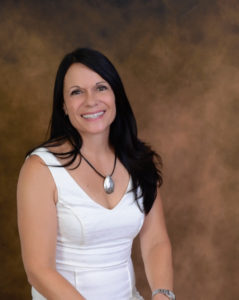 In 2015, I Happily relocated to New Bern from the Northeast after selling my successful Real Estate Company. I am proud to put my 25 Years of experience to work with Tyson & Hooks and the New Bern Community. I Love the Real Estate Profession and supporting my clients needs is my #1 Focus. I have fresh perspective and old fashioned ethics! The customer still comes first in my practice and I pride myself on serving each client's needs personally and professionally.
I am a licensed Broker in NC, NY, NJ and PA and have a well rounded resume of experiences to apply to individual circumstances in service of my clients. I serve on the Local Board of Realtors Education and Professional Standards. I am an active Member of New Bern Breakfast Rotary, a Literacy Tutor with Craven Literacy Council, and a Certified Life Coach.
When I work for a client I dedicate myself to providing individual attention, specialized experience and outstanding service. Let's Connect and have conversation about how I can best serve your needs.
Contact Info:
lorianng@me.com
Cell: 570-350-5050